Meet Our Roommates
Beds, bikes, beer, bread, babies, books,
blue jeans
and more!
Not only is the historic Waples Mercantile Building home to The Inn at Lynden, it is also home to all of these fun and unique merchants:
Village Books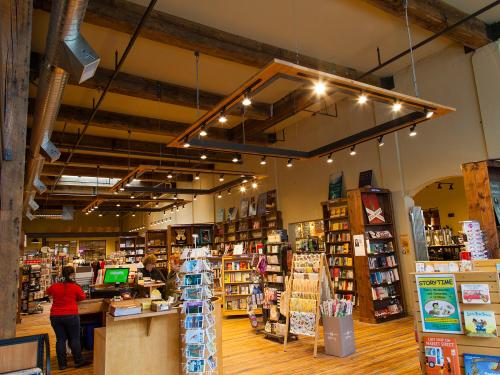 Village Books
and Paper Dreams is a community-based, independent book, card and gift store, located in the Historic Fairhaven district of Bellingham, Washington, and in the historic Waples Mercantile Building in downtown Lynden, Washington. The store, which was founded in 1980, has been awarded the Whatcom County Tourism Business of the Year, and Washington State's Outstanding Philanthropic Small Business honor.
The books and gifts on the shelves are carefully and personally chosen by buyers right here in Whatcom County. Years of experience with local customers and knowledge of local interests helps the buyers carefully select the books and products you love. The items you see on the shelves are not automatically sent by publishers and manufacturers, nor are they chosen by someone in some remote office.
Village Books and Paper Dreams is a place to meet your friends, find great gifts, talk books, or just while away an hour or two. If you're in the neighborhood come on in for a browse.
Cheeks Jeans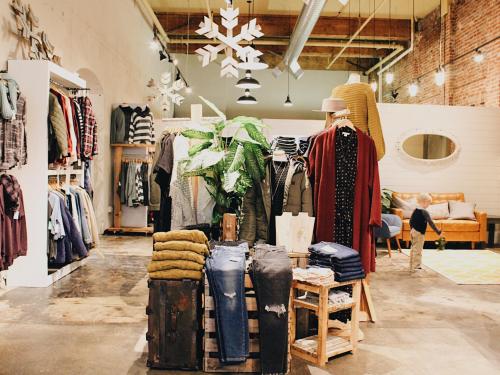 Cheeks
is a Women's Clothing Store, located in Historic Downtown Lynden, in the Waples Mercantile Building. They are classic, effortless, comfortable, yet put-together, a mix of vintage, street, pretty, with a Northwest twist. They are known for a beautiful selection of designer jeans and would love to see you!
Designer brands they carry: 7 For All Mankind, Hudson, Joe's, Big Star, Mavi, Dear John.
LOCATION:
420 Front Street
Lynden, WA 98264
CONTACT:
360.778.1849
info@cheeksjeans.com
Overflow Taps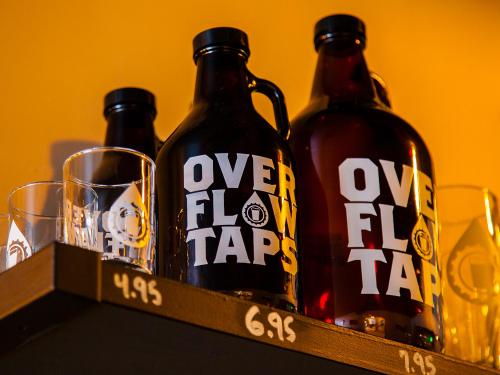 With community and charity as their focus,
Overflow Taps
is not your ordinary tap house. They are teaming up with you to give $0.25 of every pint sold to help bring clean and safe drinking water to people in need around the world.
They feature some of Bellingham's finest craft beer from breweries such as Wander Brewing, Kulshan Brewing, Chuckanut Brewery, Aslan Brewing, and Boundary Bay Brewery. Alongside the locals, they also serve great Paciic Northwest and California craft beer as well.
Some of Washington's finest wine and cider is also available. Cheers!
Bellingham Baby Company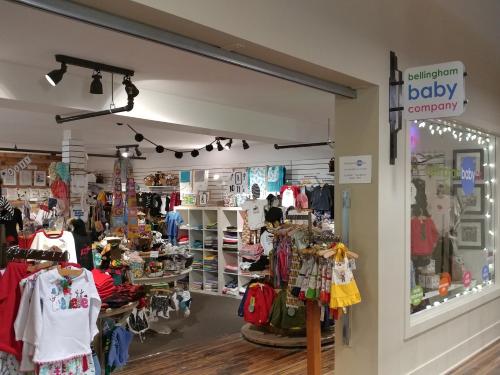 Come discover this hidden gem located inside The Inn at Lynden, just behind Village Books!
Originally founded in Bellingham in 2008
, Bellingham Baby Company
features unique and hard-to-find gifts for babies and toddlers up to age 6. The store, which is locally owned and operated, offers exceptional customer service in a fun and inviting environment. We welcome you to come and explore our special product assortment including:
-Locally handmade items including clothing, blankets, hats and more
-Personalized bodysuits and shirts, created in-store, with thousands of designs to choose from
-Personalized nursery pillows and wall prints custom designed for your little one
Complimentary gift wrap, gift cards and shipping services are also available.
Store Hours:
Monday - Saturday, 10am-5pm
Phone:
360-756-2452
Email:
babytalk@bellinghambabycompany.com
Avenue Bread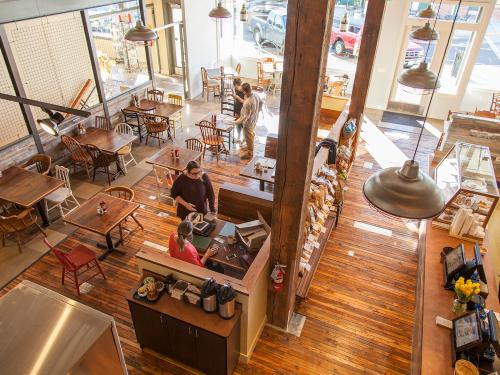 Avenue Bread
is the neighborhood cafe and bakery that creates community around authentic eats for the people of Bellingham and Lynden and its visitors who want an elevated experience for the mind, body and soul in an era of increasingly conscious consumption.