Winter Lift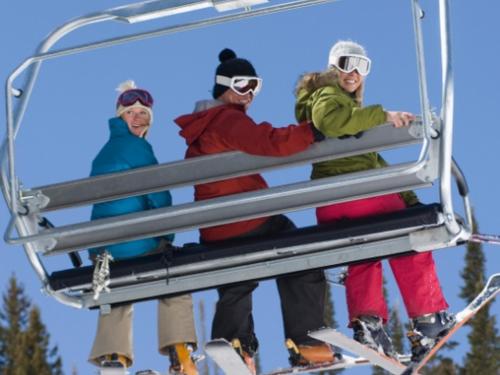 Need a Winter Lift? Book any room for any 2 consecutive nights between now and the end of 2019 ski season and we will spring for an all day lift ticket to Mt Baker Ski Area. A $65 Value! Considered one of the best ski bargains in the nation, Mt Baker Ski Area currently boasts the most snow of any ski area in North America. Even better, The Inn at Lynden is the closest full service hotel to the mountain. Call us for more details at 360/746-8597, or just book it right here.
Enjoy a much needed winter getaway and let us help pay the way!
Ski to Sea Special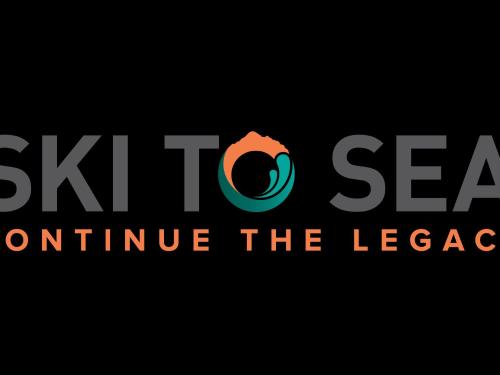 Stage your race here!
The Inn at Lynden is ideally situated for the cross country ski, downhill ski, running, road biking and canoe legs of the annual and legendary Ski to Sea Race. Book your rooms here for March 24 through March 27, 2019 and save 15%.
Spectators, racers and support folk too, this place is for you!
Click
this link
to book, or call
360/746-8597
for more information.
SureThing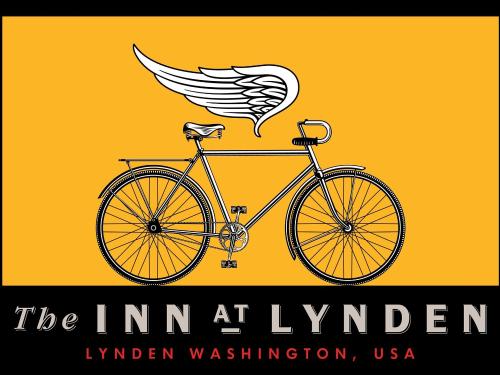 Are your plans set in stone?
If you know your date, then lower the rate!
If your travel dates are set and you are confident they won't change, why not take advantage of our lowest available room rate? Get 10% off of any published room rate when you make a
nonrefundable
reservation through
this link,
or by phoning us at
360-746-8597
.
Remember, the
SureThing
rate is paid in full at time of booking and is
nonrefundable
, which means there is
no refund
of your advance payment if you are unable to make your appointed stay. Please be absolutely certain of your plans before booking a reservation in this way. Otherwise, enjoy the savings!
Billy Bucks Special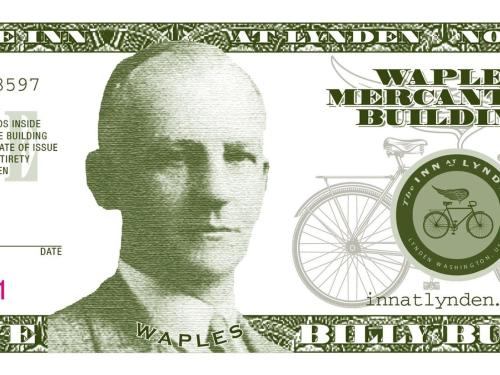 Bed & Breakfast? Bed & Book? Bed & Beer?
Our
Billy Bucks Special
lets you craft your own experience at The Inn at Lynden. Book any of our rooms and
receive $20 in Billy Bucks
PER NIGHT, up to 5 nights, to spend as you please at any of the five great shops we share our building with: Avenue Bread, Village Books, Overflow Taps, Cheeks or Bellingham Baby Company. Or better yet, use them in a combination of these places!
To book the
Billy Bucks Special
call us at
360/746-8597
or
Click here
to book direct.
The fine print:
$20 in Billy Bucks, provided as four $5 coupons at check in, applies for each night of your stay, up to five nights, for up to $100 dollars of purchasing value. Some blackout dates may apply. Billy Bucks are promotional coupons that expire one year from the date of booking and must be used in entirety in increments of $5. (That is, no change is given if your purchase is less than $5.) Billy Bucks do not need to be used all in one place. (Buy breakfast in the morning, buy beer at night!) Billy Bucks may not be applied toward the cost of your room. Billy Bucks have no cash value, but can be redeemed for goods in the participating retailers inside The Waples Mercantile Building. Billy Bucks may not be used with any other promotion.
The Billy Bucks Special is only available by direct booking from our website or by calling the Inn at Lynden at (360) 746-8597.
* Billy Bucks are so named to honor Billy Waples, one of the founding fathers of Lynden and the builder and namesake of our century old building; The Waples Mercantile Building. His community minded and generous spirit was instrumental to the origin and history of the City of Lynden.