Our History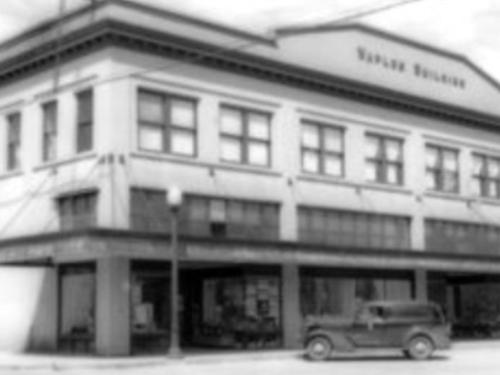 The Inn at Lynden makes its home in the historic Waples Mercantile Building, formerly the Lynden Department Store. For nearly a century, The Lynden Department Store was the market place of Lynden's farming community and a destination where the community gathered.

The store was owned and built by Billy Waples, one of the original founding fathers of Lynden. Mr. Waples owned the Lynden Mill & Light Company, which operated a lumber mill in town. He was responsible for bringing electric lighting to the city's streets and was a driving force in establishing Lynden's first railroad. He also worked hard to help establish the Lynden Fair at the Northwest Washington Fairgrounds.

As a result of his contributions to the history of Lynden and the significance of this iconic building, the National Park Service deemed the Waples Mercantile Building worthy of inclusion onto the National Registry of Historic Places. We''re proud that it now shares this esteemed title with similar landmark structures across the United States.

And, now you can reside there too, in comfort and style, while enjoying truly historic hospitality.
Our Roommates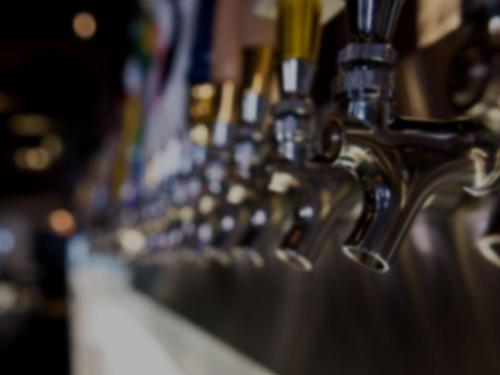 In renovating and re-imagining the Waples Mercantile Building we sought to honor the historical tradition of the building as the center for all things commerce and community focused.

While the Inn at Lynden occupies the mezzanine and 2nd floor, the ground floor and lower level are home to a diverse and exciting mix of shops and merchants, all offering distinctive goods and services. Browse for books and unique gifts at Village Books, a favorite literary destination in Whatcom County. Elevate your style with high fashion womens' wear from Cheeks. Choose a unique baby gift at the Bellingham Baby Company, or sit down for a board game over a flight of local beers at Overflow Taps. Grab a meal full of comfort food at Avenue Bread, where bowls of rich soup compete with oversize sandwiches, salads and delectable baked goods. We''re thrilled that now more than ever, the Waples Mercantile Building remains a hub for socializing, for new friendships and for joyful recreating over gourmet food.
Our Bicycles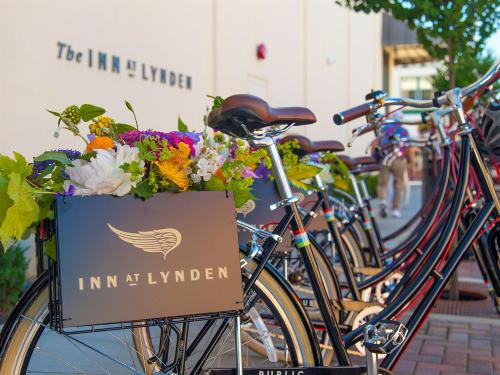 To help you experience the charm and character of Lynden, we invite you to borrow one of our complimentary bikes to tool around town. With its Dutch heritage, diverse shopping and steady slate of annual community events, Lynden has lots to offer visitors. The roads are generous and flat, ideal for biking (or walking!) around town. Ask for a biking map at the front desk, and be sure to include an ice cream stop at Edaleen Dairy on your ride. If you are more ambitious, bring your own bike and explore the bountiful farmland in Lynden. We will gladly store your bike overnight.– Ask us about our Bicycle Valet Service.